Junk Removal
Whether we'd like to admit it or not, most of us have some junk collecting in our yards, garage, attic, or even living room. We all have something that would make our lives easier, and our home less cluttered, if it was taken away. Some people have collected so much junk that they believe they've gone past the point of no return, others have no idea how to dispose of their broken appliances or worn down furniture. To us it doesn't matter what accumilated or why, we are here to help! We at Lionheart Junk Removal in Wake County got you covered and will do the heavy lifting and dirty work for  you, so that your trash does not have to be a permanent fixture on your property!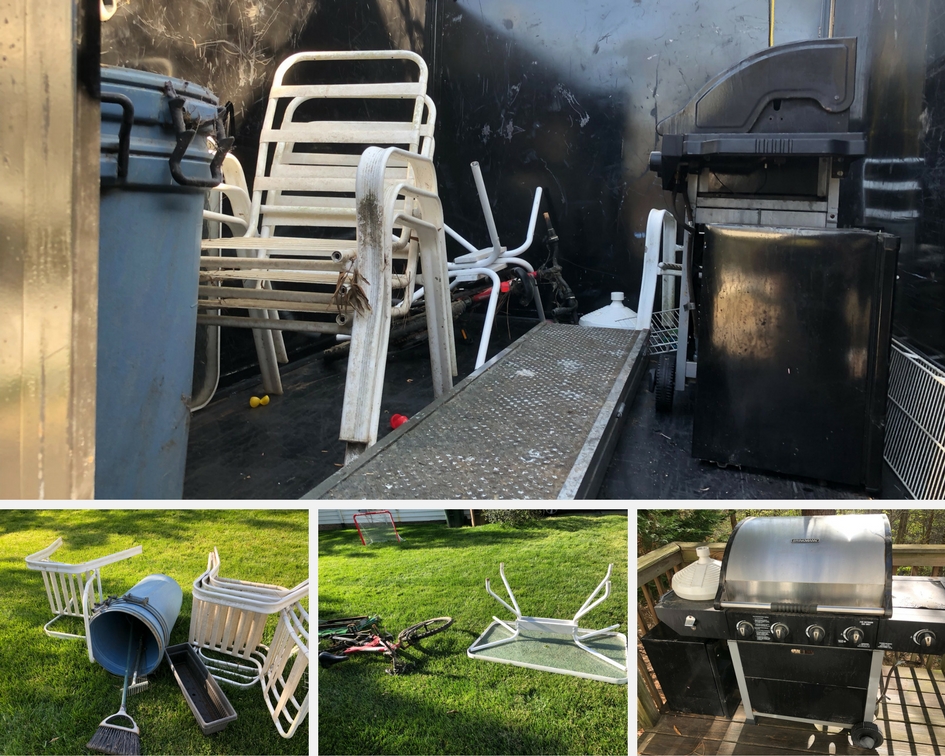 We are the Triangle's only Veteran-owned, full-service junk removal company and have a team of Veterans not only dedicated to clearing up your space and ridding you of your unnecessary junk, but we're also dedicated to our community and the environment by providing you with outstanding service.
Removing Your Junk For a Good Cause
Not only will you be free of the disarray and lack of space that your junk causes, but you can rest easy knowing that you've helped your community as well as a great cause—just for getting your junk removed! We're proud to donate to nearby charities and any furniture or salvageable items are given to Military Missions in Action to help homeless and disabled Veterans.
To take it a step further, we're also heavily committed to the environment. We ensure that everything that is able to be recycled, is recycled, and we also help our clients understand the importance of green living.
Have Junk?
We will take almost every kind of junk that you can throw at us! That is, except for hazardous and dangerous materials (please don't throw that at us). This includes flammable materials, paint, chemicals, oils, and more. But aside from that, bring it on! Our junk removal team can take anything from old, dirty mattresses and unwanted furniture, to cabinets, doors and much, much more!
Just imagine how good it will feel to finally do away with all of your unwanted junk! This will give you more room for activities, storing items that aren't junk, and give you an overall peace of mind that comes with a clutter-free environment. The best part about utilizing our junk removal services? You don't have to lift a finger! No bribing friends and family to help you lift and haul away a broken down refrigerator or boxes full of electronics from the 90s. Our team will handle every aspect of the job, from the heavy lifting to hauling everything away, so all you have to do is let us know what you'd like for us to take away.
Based in Fuquay-Varina, we provide our junk removal services to all areas within 18 miles of our location. This includes Fuquay-Varina, Cary, Garner, Holly Springs, Angier, Apex, Willow Springs, Lillington, Bunnlevel, Clayton and South Raleigh. If you have any questions about what we can or can not take give us a call at 919-355-5466 or, click here. Along with hauling away your residential or commercial junk, we also provide construction debris removal, hauling services, help with local loves, demolition, and so much more. Contact the only Veteran-owned junk removal company in the Triangle area to reclaim your space today!